The challenge of getting a website for a non-profit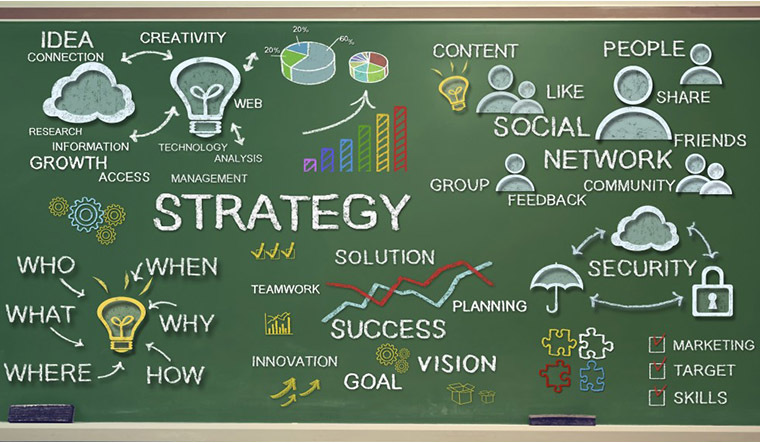 How Is A Website Going To Solve Our Problems?

These were the challenges of our not-for-profit organisation:
How can we stop having to reply to so many Facebook messages?
Enquiries on our Facebook page are always welcome, but we found we were having to answer the same questions over and over again. Things like "do you still run classes?", "when are your classes?", and "how do I enrol in one of your classes?" Our members are voluntary, so they don't have a lot of spare time to answer all of these questions. We also found that the person who answers the queries is not necessarily the person with all the answers, so answering queries became quite a time-consuming task for that person and for others.
How can we make our not-for-profit organisation information more accessible?
We needed a website. And it was an idea that had been toyed about within the committee for several years at least. The difference was that now we had a working Facebook page and a reliable member to look after it (thanks Chloe), and a committee member that worked for a very reputable website design agency (that would be me), Activate Design.

How do you organise a website for a not-for-profit organisation with a committee?
I'll admit it's not easy. It takes time. As I write this the site is 95% ready to go live, but there's always hold-ups with any committee, and I'm still waiting on some things to be added, tweaked and updated, as well as committee approval.


How we got the process of getting a website started:
1. Recognise the problems and requirements.

We started with a list of what information our non-profit Silversmithing organisation needed to get out there, as well as features and functionality that would assist both the public in accessing us, and our members in accessing important dates and information.
We needed to tell people who we were, advise on the classes that we run, welcome new and repeat enrolments for our Silversmith classes, make enrolling in a class an easy and straightforward procedure, tell our members when the next open-studio times are, advise on upcoming member workshops, and so much more. So basically - who, what and where we are, what we offer, and for how much!

2. Make a sub-committee to handle the website decisions.
To many people means too many people to please. And as much as you want too, you can't please all the people. So we created a small group of people passionate and willing to be involved in this process. All of our members are voluntary. All of us. So it was with huge gratitude that we got our small-ish group together (there was about 10 of us).

3. Find a reputable website company you can trust.
Look online, check out some website companies own websites first - to ensure their own sites are up to date (and not a cluttered mess) then look at their portfolio of work. If you like the examples that you see then initiate contact and organise a quote. As mentioned I work for Activate Design, so I knew that comparitively, we offer a better-than-great product at a great mid-range price.

4. How to decide if a website company is right for you.  
Here is my advice, and what was important for our organisation - beyond price, beyond company personality, and beyond stylish designs, you need to know what content management system (cms) will be used to build the website.



For many people, the idea of a cms is completely new, and that's okay. There are many different content management systems out there, including WordPress, Silver Stripe, Magento, and many more. Most of these systems are "open-source", which means that anyone can use them. Because they are open source and are used by a lot of people and businesses, they are also more targeted by hackers. Because if you disrupt the system, you disrupt every single website that uses the system. Mayhem.

The cms that Activate Design use has been developed by them for the purpose of creating a client-friendly cms. It is not an open source system, nor are you locked into hosting with them, which is peace of mind. This system was put forward by me to our committee for the sole purpose that it will be easy to use. It's my belief that it is of utmost importance that our website use a content management system that our committee could learn to use without too much difficulty. By nature, a committee will change members over time, so it needed to be something that can be easily taught to our current members - of all ages and differing levels of experience with computers, as well as the next generation of members.

So we went with Activate Design, and yes, I am biased because I am proud to work for them. I know these people, and I believe in the designers and developers at Activate Design that actually do the excellent work. I know they stand behind what they create. I know they offer support and a future-proof content management system that has the ability to evolve over time (with added features and functionality that can be included if and when needed). I believe in the fair price they charge for the work itself (not for any fancy brand but for the actual by-the-minute work) and finally, I was willing to put my hand up to stand behind the website for the Silversmiths' Guild and keep it up to date, with the welcome assistance of other members. Voluntary, of course.


Why I wanted a website for the Silversmiths' Guild of Canterbury:

I genuinely care about the Silversmiths' Guild of Canterbury and along with many other like-minded Silversmiths' Guild members, I thought it time we really put ourselves out there. We needed a fresh online presence to welcome new students and new members, and let the people of Canterbury know that hey - here we are! We also receive enquiries New Zealand wide, and there may be further opportunities we can offer people outside of Canterbury or new to Canterbury, to get involved.

I have a lot to thank the Guild for, and am grateful to be able to do my part. I learned my Silversmithing skills as a nervous but enthusiastic student doing a 10-week beginners jewellery making course at their previous Arts Centre Location, many years ago. Then it was on to do the Advanced Silversmithing course, then joining the Guild, then joining the Guild Committee, and then becoming a teacher myself, where it is my genuine pleasure to teach other nervous students just what amazing, beautiful things they can create with a little help.

The thing I most admire about the Silversmiths' Guild members is also what most surprised me about them. It is their willingness to share ideas and techniques. They are always happy to offer advice or explain a process, and there is a mutual understanding that the intent is never to copy another persons work, because each individual naturally develops their own style. In a world where people look distrustfully over their shoulders, I am still amazed at our members willingness to offer help and advice to other Silversmiths, be they beginners or advanced, budding professionals or passionate hobbyists like myself.
Thanks for reading, I hope you join us.
~ Crystal Mathieson.
« Back to blog